Featured
Coral puns, much like the intricate and colorful ecosystems they draw inspiration from, are a delightful form of wordplay that bring a touch of humor and creativity to the world …
Read More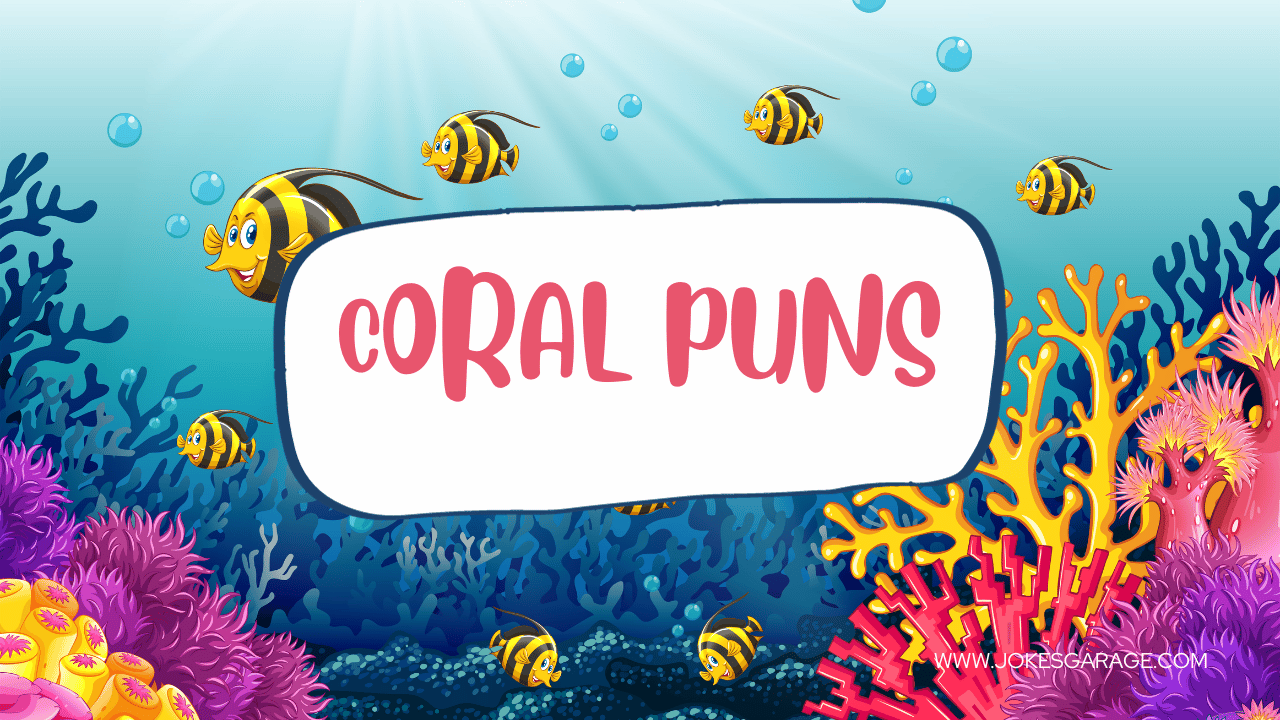 ---
Discover Endless Laughter at Jokes Garage – Your Ultimate Source for Hilarious Jokes! Get ready to chuckle, giggle, and guffaw with our handpicked collection of side-splitting jokes. Unleash the power of laughter and brighten your day with our diverse range of jokes. Join us and explore the laughter-filled world of Jokes Garage today!
---
Indulge in a buffet of hilarity with our delectable collection of food jokes. From cheesy puns to sizzling punchlines, Food Jokes serves up a hearty platter of amusement for all. Satisfy your craving for laughter and explore a cornucopia of culinary humor. Ready to tickle your taste buds and funny bone? Dive into the savory world of Food Jokes now!
---
Dive into a wild world of amusement with our paws-itively entertaining collection of animal jokes. From clever critter quips to howl-worthy humor, Animal Jokes delivers a zoo-ful of laughter for everyone. Embark on a laughter safari and explore the untamed hilarity of Animal Jokes today!
---
Step into a world of natural amusement with our handpicked collection of nature jokes. From clever plant puns to earthy one-liners, Nature Jokes brings the beauty of laughter to the wilderness. Ready to explore the lighter side of Mother Nature? Immerse yourself in the world of Nature Jokes and let the laughter bloom!
---
Strengthen family bonds through laughter with our heartwarming collection of family jokes. From relatable parenting humor to sibling shenanigans, Family Jokes brings generations together in shared amusement. Connect, giggle, and make cherished moments with Family Jokes. Start spreading the laughter among your loved ones today!